The Official Website of Kyoshi Gary Simpson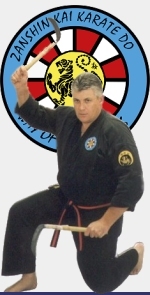 35 years in karate
15 years in motivation
[
more >>
]
Zen Garden > The Wisdom of ZEN!
ZEN sayings! You have found them. Contemplate strongly on the wisdon they contain and reflect on how your life may be enriched.
LOOK in here often for regular updates (The most recent are the highest numbered quotes).

02 - "Nothing exists, all things are becoming." - Unknown Zen Master.
01 - "Seek not to know the answers, but to understand the questions." - Unknown Zen Master.
Gary Simpson is a 6th Dan karate master who teaches self defense, motivation, self help and wealth building to students around the world through home study courses. You may reprint this article as you include this author credit and an active link to his web site.

Finance - Self Help - Motivation - Self Defense - Personal Growth
MotivationSelfEsteem.com