TWITTER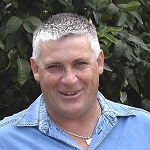 H
i there! It's a pretty strong chance that if you have arrived here that you have come from my
Twitter
page. Maybe you wanna know a little more about me and
how I LEVERAGE the Big T
where I have over
26,000 followers
. Maybe not. LOL! Your choice if you wanna read on... Anyway, if you do, here's a brief run down (
including how I use Twitter to my advantage
):
I'm the author of 17 books, e-books and e-manuals covering a diverse range of subjects such as self esteem, affirmations, Internet Marketing, self defense, finance, Twitter, copywriting, mindset and much more,
I've had 100's of my original articles published all over the Internet on many 100's of sites,
I'm considered by many (including myself - LOL!) to be an authority on the art of writing and blogging,
this blog (aka The TEMPLE) is rapidly becoming an authority site, receiving 1000's of visits per month - often over 700 and 800 visits a day. It's independently ranked on Alexa (as of today 16th October 2009) at 162,233 out of 182,226,259 sites (number according to Netcraft in October, 2008). That puts it in the TOP 0.10% of all websites in the world. That is, the top one-tenth of ONE percent!
Much of the traffic to this site comes from Twitter and my use of Twitter. If you would like to learn my (secret) Twitter techniques then you can download my free 44 page Twitter Muscle ebook here: TWITTER MUSCLE Oh, BTW, last time I looked, my Twitter Grader score was 100/100! [Er... you can't get any higher than that!]
Thanks for taking the time to come here to find out how I do these things.

PS:
At the moment,
TWITTER MUSCLE
is still free. But it may not be for much longer.